By Mathew Godswill
You won't believe what just reached me this afternoon, a shocking story.
An NYSC Corps member of Batch B 2019 has taken it upon himself to enjoy taking advantage of underage girls. Girls of age between 15 years to 18 years hmm
To the point that he goes making choices as to which he will sleep with and when.
I bet he's a Marlian lol😂
This was gotten from a status and it's apparently a chat between two friends.
The corps memeber who's apparently the churchy type who gives advice was doing his female students behind the scene.
In the chat the lady explains to her friend who is also Corpers that it seems Corpers both male and female prefer little girls and little boys, that's why they go sleeping with them a lot.
Here's the narration of the matter.
Okay story cut short
So my friend was gisting me oh.
That this Corper posted to bauchi state, was given PPA to teach na…
He was given 3 classes to teach and according to her, that he's good at his job
Not for kasala to burst weekend oh
Turns out that Oga was doing 'private' lessions for them ni oh…
Girls have their time and boys have theirs so that they won't distract class
And through that he gets favorites and still offer extra lesson for the ones lagging behind
Ayii😂😂😂…
She said he's been sleeping with the girls aged around 15 to 18 years.
Oga got so relaxed that he decided to even not use condoms oh🤯🤯🤯
So different girls were caught by their family growing Belle and 2 were finding how to abort and got caught..
So everything traced down to him oh
Families came, school turn upside down🤭🤭🏃🏽‍♀🏃🏽‍♀
Ehe and say the guy na calm churchy type🏃🏽‍♀😂🤭
Say him supposed finish this year oh.. batch B 2019🥳😆😅
I kuku tire..
6 girls oh
Going raw??
How and why?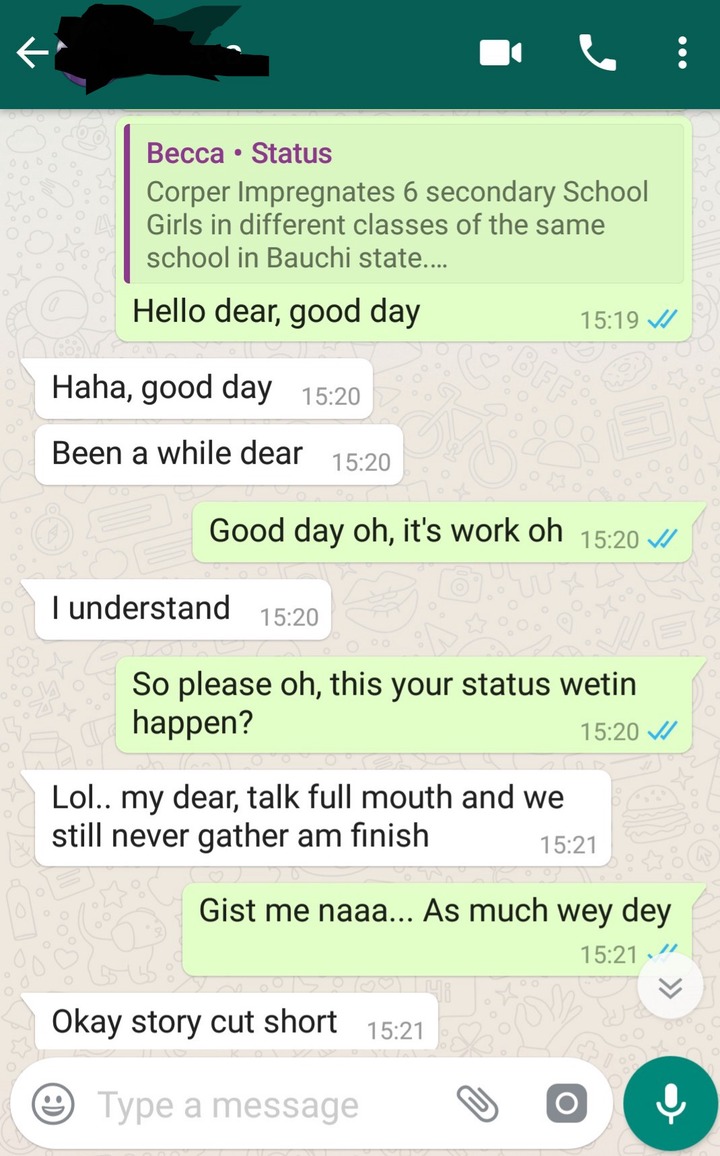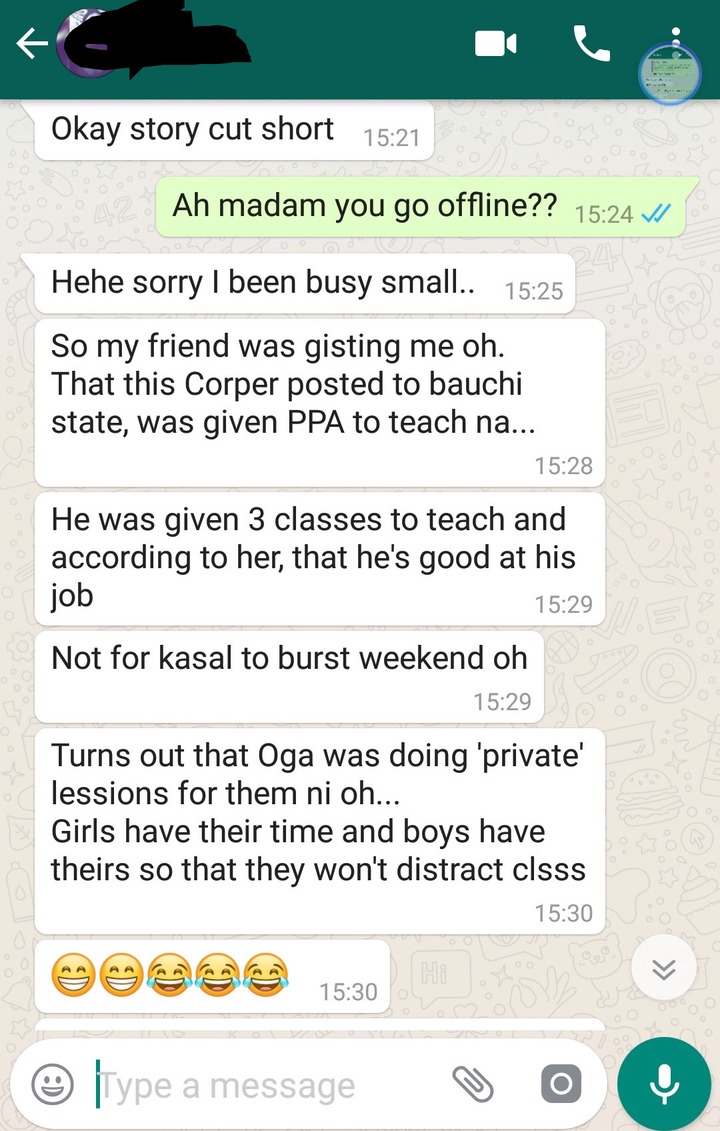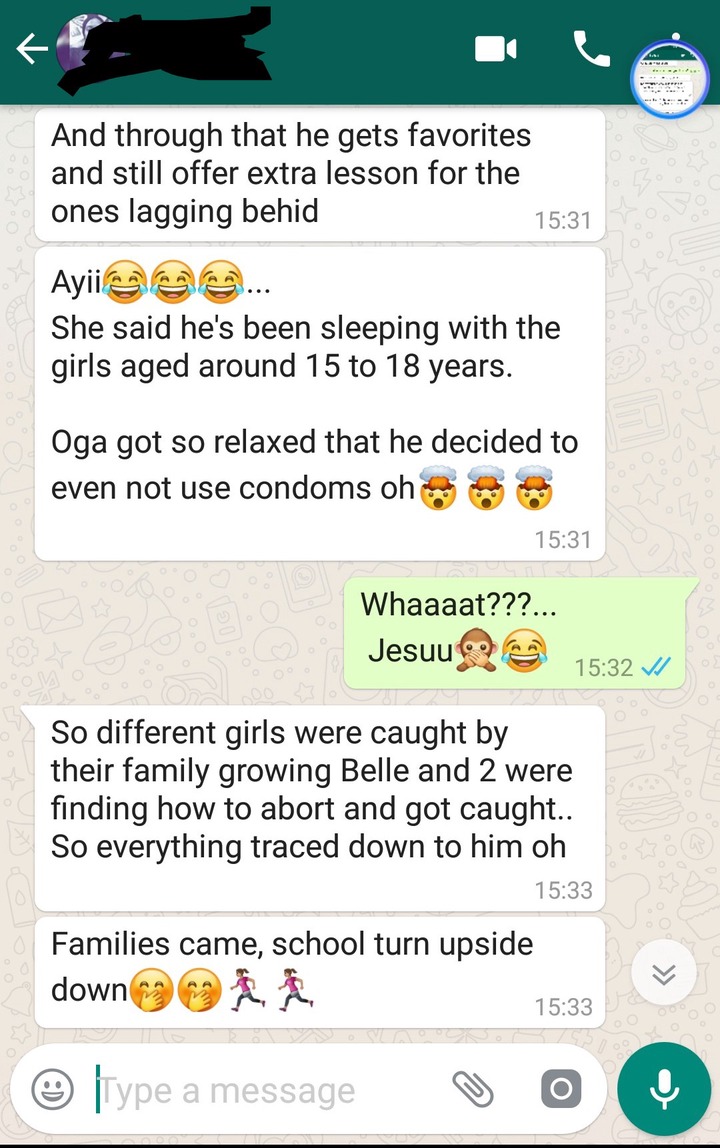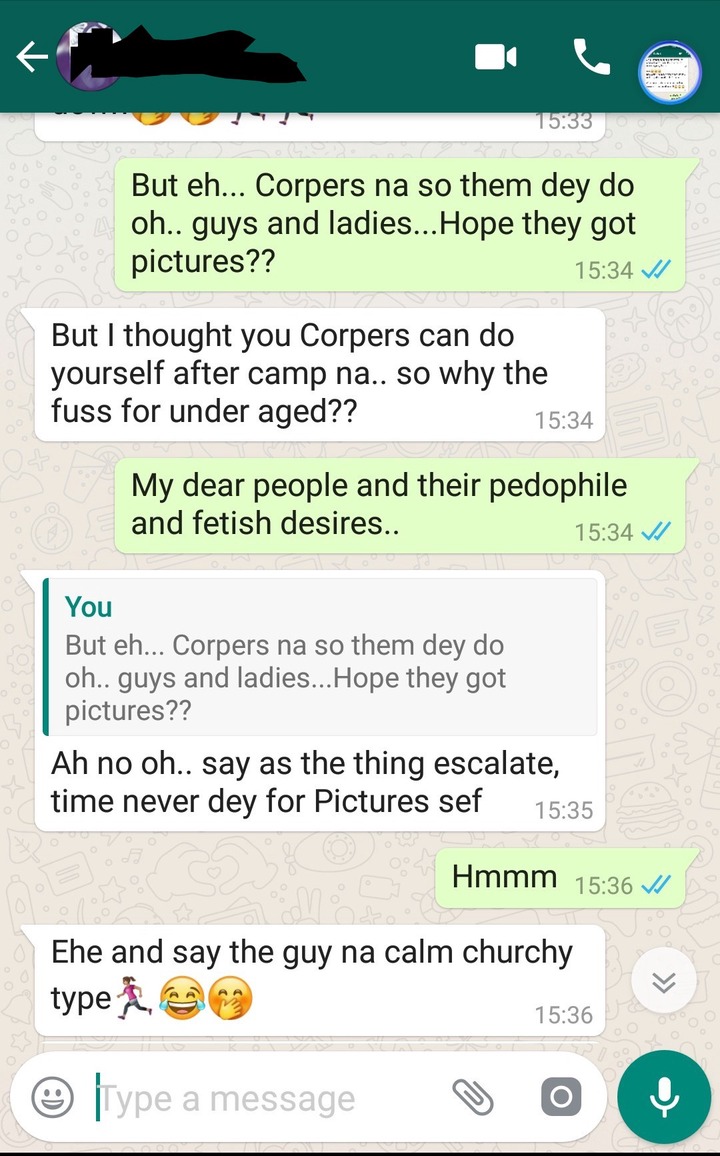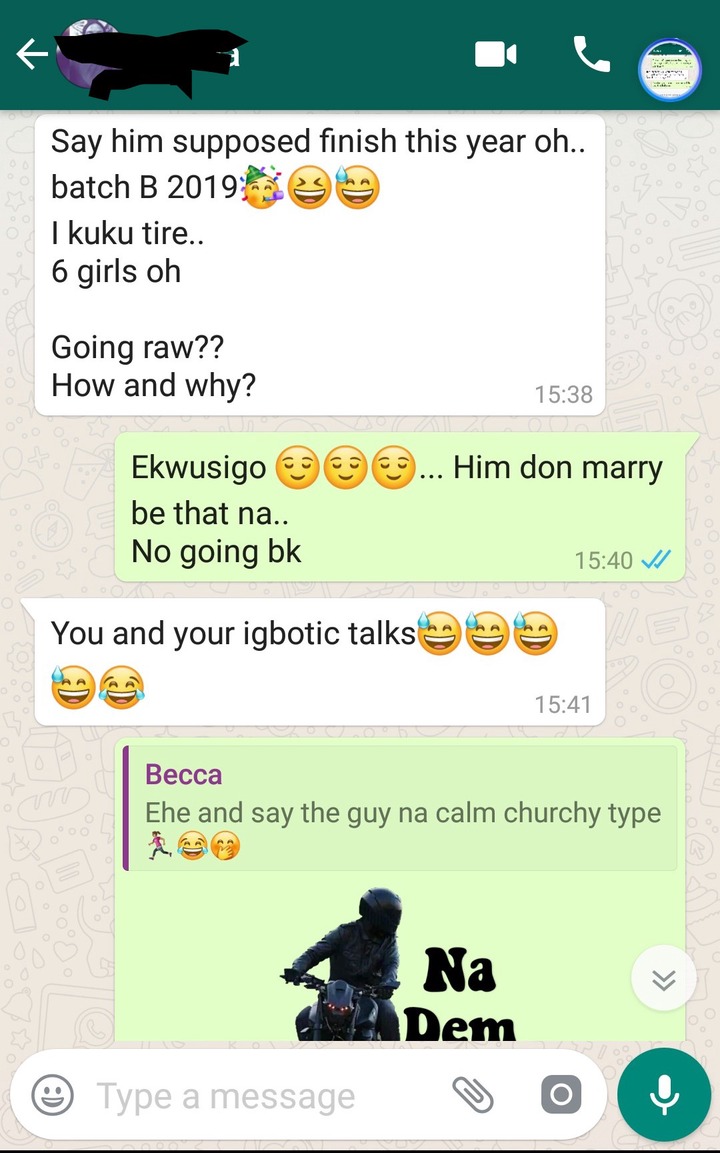 Lol this matter is funny and it's isn't at the same time.
So we go dey put security for our kids against Corpers now?
I understand that most of these girls these days can seduce and they like to engage in intercourse too, maybe they lured him
But he's the grown up he'd have controlled himself. Well it's automatic marriage for him.
What do you think about this?